Displaying unit prices
f you sell products in quantities or measurements, then you might need to display the price per unit for certain products. When you enter a unit price for a product, the unit price is displayed on the product pages, collection pages, cart page, checkout pages, and order confirmation notifications.
Read more
From your Shopify admin, go to Products > All products.
Click the name of the product that you want to change.
Click the variant you want to update.
Under Pricing, select Show unit price for this product.
In the Total measurement of the product field, enter the number of units your product has.
Use the Select unit dropdown menu to select the variant's unit of measurement. The type of unit you display is different depending on the type of product you are selling. For example, if the product is 2 litres of soap, then select litres.
In the Unit price field, enter the product's price per unit.
Optional: Input a number for the base unit. For example, for a product weighing 1 kg, you might select a base unit of 100 g.
Click Save.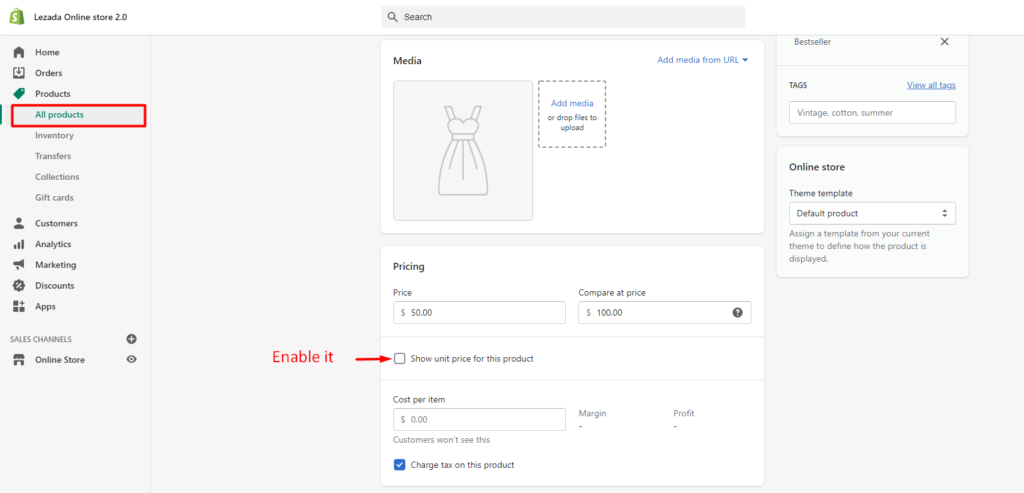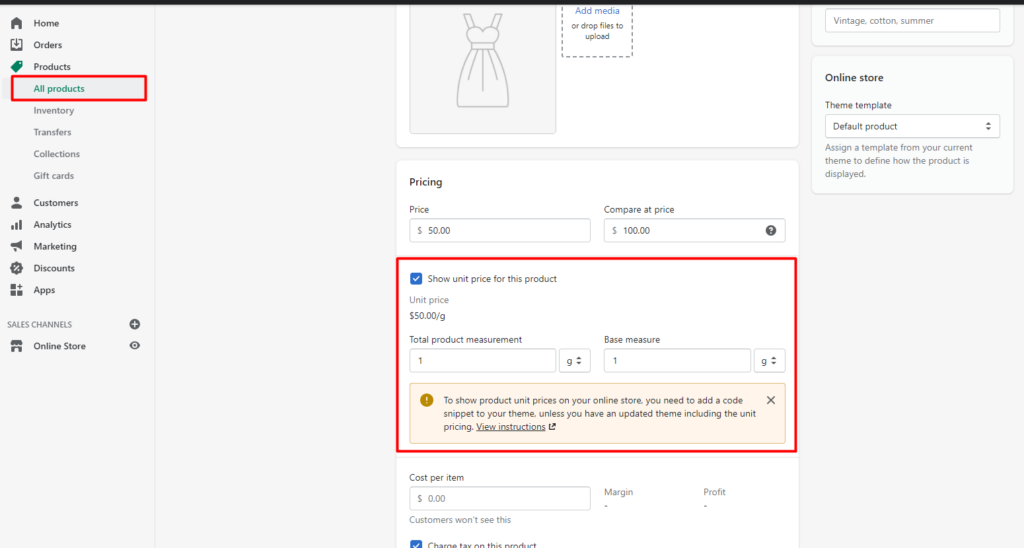 Unit price product display